Publications
Research Summary
Exposure to women using a novel method of contraception has the potential to influence contraceptive beliefs, and ultimately an individual's decision to use contraception. Research in the developing world suggests that women may be influenced by their social networks in making decisions about whether to use contraception and about which contraceptive method to use. Not only is misinformation frequently disseminated within these networks, but information received from friends and family is highly valued, with some studies suggesting is considered more trustworthy than that received from providers. While there are likely many reasons for the low rate of use of IUD in the United States, including lack of provider knowledge and patient preferences for method characteristics, given the overall low rate of use of this method, lack of exposure to other women using this method, with a resulting lack of knowledge and normative acceptance of this method within social communities, likely play a prominent role.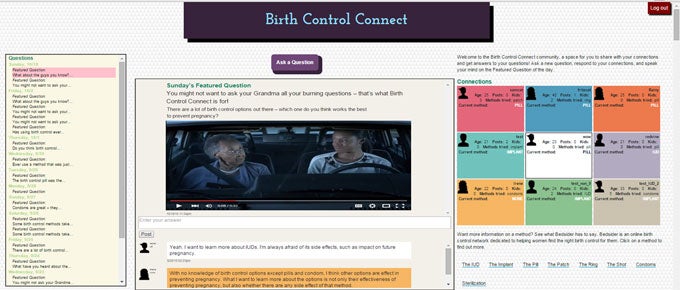 Our central hypothesis for this work is that women's social networks influence their contraceptive use. Through investigating whether discussing with IUD users may influence women's attitudes and intentions regarding birth control, specifically regarding IUD, as suggested by this model, we will determine whether it is appropriate to pursue the implementation of social network-based interventions designed to disseminate evidence-based information and positive social norms about this highly effective contraceptive method.
Funding
This research is supported under Hewlett Foundation Award Number 2014-9716, granted to Co-PI's Damon Centola and Christine Dehlendorf. The content is solely the responsibility of the authors and does not necessarily represent the official views of the Hewlett Foundation.